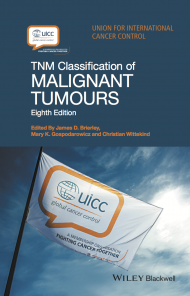 Accurate information on the extent of disease around the time of diagnosis is an important component of cancer care, in defining disease prognosis, and evaluating national and international cancer control policies. However, the collection of stage data by population-based cancer registries remains a challenge in both high-income and low and middle-income countries. We emphasise the lack of availability and comparability of staging information in many population-based cancer registries and propose Essential TNM, a simplified staging system for cancer registries when information on full Tumour, Node, Metastasis (TNM) is absent.
Read the full
article here: https://www.thelancet.com/journals/lanonc/article/PIIS1470-2045(18)30897-0/fulltext 30897-0/fulltext)
The Green Section articles in TLO are not eligible for open access. Registries in LMIC are welcome to demand further information through GICR.
The User's Guide (versions in English and Spanish) is freely available in the GICR Library and Resources pages.